So what is the Route 36 Bolivia? Route 36 Bar is a mysterious cocaine bar in La Paz, Bolivia. The only people who can take you to the Route 36 Bar in La Paz are cab drivers since the address changes every six months.
In the midst of its cholitas, chaotic traffic and llama foetuses, La Paz, the capital of Bolivia, also hides a unique place: Route 36 Bar (La ruta 36).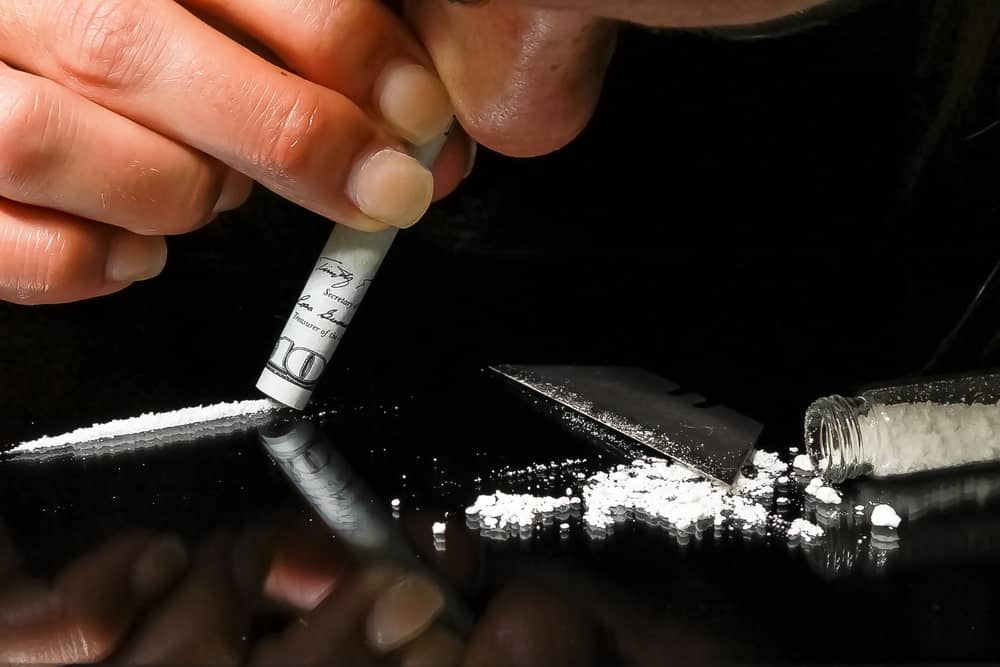 After eating a few tucumanas and drinking a few beers, I was determined to find my way to the temple of high that La Ruta 36 promises to be, so when night falls, I set out to find the one that will take me to my destination.
If you haven't booked your hotel yet, you can get the best deals on hotels here.
Getting To Route 36 Bar
The only way to get to Route 36 Bar is by cab. You can't even use Uber.
In Bolivia, and more generally in South America, people don't like not having an answer to a question. So a cab driver will prefer to take you around the city rather than tell you "I don't know".
After several unsuccessful attempts, I came across Ernesto. He seemed sure of himself and I decided to follow him. We set out into the Bolivian night in a dilapidated Toyota whose speakers spit out the last piece of Daddy Yankee.
After 15 minutes in the maze of the streets of La Paz, the cab stops. "Don't get out right away," the driver tells me, turning off his engine in front of the metal curtain of a dilapidated building.
Here's a guide to public transportation in La Paz.
Route 36 Bar
A few seconds later, an imposing Bolivian with a patibular air comes out to extract me from the vehicle and take me into the building.
The stairwell is dark and dusty. I begin to wonder what I am doing there. I pay an entrance fee of 50 bolivianos (about 5 euros) and follow my guide with a nervous step.
As we climb the stairs, I start to hear muffled electro music. I begin to be reassured about the future of the evening. Arriving on the third floor, the sound becomes more present and a door opens on what seems to have been one day an apartment.
Opposite us is a space of about fifty square meters that looks more like a cheap brothel than a party place. The purple neon lights plunge the room into a creepy atmosphere that the faded decoration only accentuates.
The windows are covered with large scotch tape, reinforcing the impression of having entered a clandestine squat. If you imagined that a cocaine bar would be glamorous, it is quite the opposite. The half-open sofas and the coffee tables covered with cigarette burns convince me that you have to be pretty stoned to find a little beauty within these walls.
It's 10 pm, and the music spit out by the speakers oscillates between commercial electro and reaggaton with flowery lyrics. I am among the first customers to take a seat on a bench. The waitress, as fresh as the couch, walks towards me. "You want some beer?"
"Yes."
"Want some coke?"
"Also, yes."
The question is asked so naturally that my answer seems stupid. A minute later, the waitress comes back with a beer and a dose of cocaine, and a CD cover that is nowhere to be seen. The dose contained in the pouch is probably less than 1 gram but at 15 euros, it's hard to complain.
Analyzing what looks more like bad speed than quality cocaine, I understand that this place must have a clientele purely composed of tourists looking for cheap high and thrills.
The passing minutes prove me right. Little by little, the tourists enter and take a seat on the benches, receiving their CD cover and their dose. The dress code of the evening is clear: two out of three people wear a sweater made of fake llama wool and ethnic motifs emptied of their meaning.
With the help of cocaine, the dance floor worthy of a village party fills up. The mass of sweaty bodies with tight jaws does not count a single Bolivian.
Taken by a burst of curiosity I go back to the waitress and ask her "how do you keep the cops away?
"We pay them", she answers me the most quietly in the world.
Cocaine in Bolivia
Admittedly, here, the population is more inclined towards the bottle than towards psychotropic drugs, even though coca, the plant from which cocaine is extracted, is consumed on a daily basis.
It can be drunk as an infusion, but it is more generally chewed. President Evo Morales, is himself a former cocalero (coca producer). By doubling in 2017 the authorized area of cultivation, he has further strengthened its economic importance for many communities in the country.
And, although according to the UN, 35% of the leaves are "not sold in authorized markets" (in the Chapare region, 94% of the coca is said to be used for cocaine trafficking), it is mostly outside the country that the white powder is consumed.
Cocaine production is said to have doubled in the last 10 years, reaching 255 tons.
Finally …
The Ruta 36 is thus a pure tourist attraction. A DisneyLand for adults where Mickey would have coke in his ears. I navigate between Americans, Israelis and Argentinians and let me gradually get caught by the collective euphoria.
After all, I too am only an actor in this nightly masquerade. The unbearable heat pushes us one by one to take off our T-shirts, the atmosphere is as moist as the pupils are dilated.
Everyone is talking to each other, setting up projects for the coming days that will disappear at dawn.
In the inconsistency of travel encounters, the ones that take place in this place already stink of oblivion.