Although La Paz has hundreds of restaurants that cater to all tastes, I generally like eating authentic, local food whenever I travel. If you're like me, you're going to want to eat traditional Bolivian food when you go to La Paz.
For traditional Bolivian food, Mi Chola is the best restaurant in La Paz. If you prefer more contemporary cuisine (with 100% Bolivian ingredients), Gustu is the best option in La Paz.
Here is a list of 17 of my favorite Bolivian restaurants in La Paz:
Luciernagas Restaurant
Pena Huari
Gustu
El Pueblito Cafe
Popular Cocina Boliviana
Mi Chola
La Casona Restaurante
El Vagon del Sur
Paceña La Salteña
The Local Dish
Ahijada Ajiceria
Miski Plato Restaurante
La Espinita
Horno Camba
Ají Seco
Sumaq Mikhuy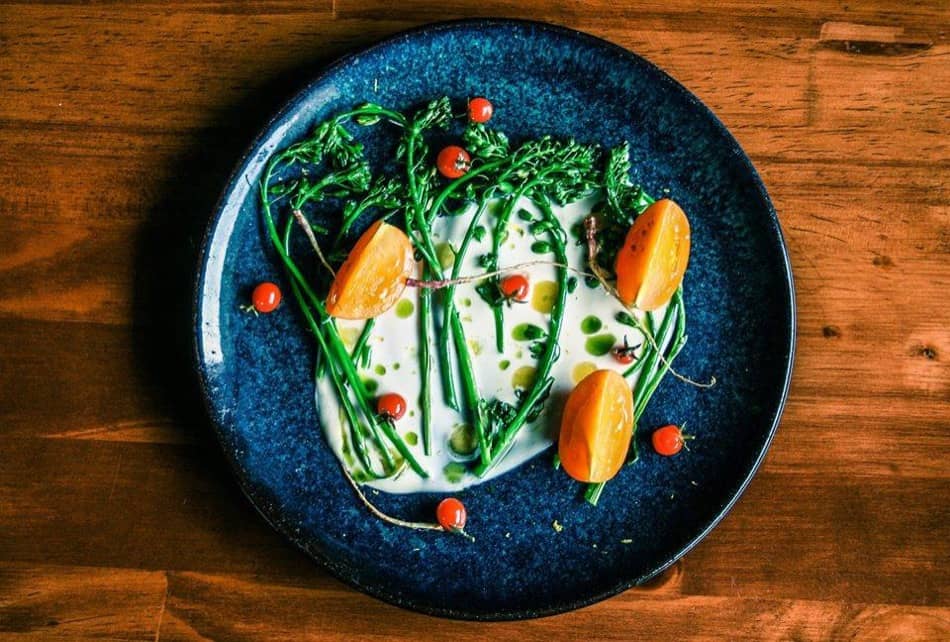 If you're looking to try out some authentic local food in La Paz, I'm going to tell you more about my favorite places, what to eat there, what time to go etc.
Gustu
To be honest, Gustu doesn't really serve traditional Bolivian cuisine. The food there is more of a creative take on Bolivian food using 100% Bolivian ingredients. It is however, without a doubt, the best restaurant in La Paz and probably Bolivia.
The name Gustu, comes from the Quechua language meaning flavor. Some of Gustu's chefs have been trained at Manq'a, a gastronomic school in the city of El Alto inaugurated by Claus Meyer, whose aim is to revalue traditional recipes and native Bolivian products.
This restaurant is owned by Claus Meyer, a culinary entrepreneur, food activist, cookbook author, teacher and TV host, as well as the owner of the second best restaurant in the world, Noma, located in Copenhagen.
Since its inauguration, Gustu has achieved important milestones such as being elected the best new restaurant in South America and the best restaurant in the Southern Cone. Without a doubt, it's a must to eat at Gustu when you're in La Paz.
Getting There: Calle 10 no. 300, Calacoto, a media cuadra de la Av. Costanera Calacoto, half block from Costanera Av., La Paz Bolivia
Phone: +591 2 2117491
Website: http://www.gustu.bo/en
If you haven't booked your hotel yet, you can get the best deals on hotels here.
Mi Chola
Run by a chef who's honed his skills in the kitchens of Spain and France, Mi Chola is a tribute to the cholas who are the indigenous women of Bolivia. Each dish has a story behind it and you can expect personal attention from the chef and the exceptional staff. In short, excellent service, exquisite food, and highly recommended if you're looking to explore Bolivian food.
I highly recommend the 3 course tasting menu. The food is delicious, full of flavor, innovative, and fresh. The menu varies every day and I guarantee you will have a good experience. The price for a 3 course meal is ridiculously cheap at just $10. You get three appetizers, two main dishes, and dessert.
The place is small, so I recommend that you make a reservation before you go.
Getting There: Gustavo Medinaceli # 721, La Paz 591 Bolivia
Phone: +591 77728323
Facebook Page: https://www.facebook.com/Mi-Chola-951697305007449/
Popular Cocina Boliviana
Before I say anything else about Popular Cocina Boliviana, I have to tell you to make sure you get there by 11:30AM (and line up for about an hour) otherwise there's no way you're eating lunch there. Only seventy dishes are prepared every day, so you must arrive early to line up and eat during the first sitting at 12.30 pm.
With that said, everything about Popular Cocina Boliviana is excellent! The impeccable attention to detail, the delicious food, the creative flavours, the beautiful plating and friendly, relaxed atmosphere make it one of the best Bolivian restaurants in the city.
The best part is, there's no menu. Some people find that to be a problem but I absolutely love it. There's a fixed, 3 course meal for 60 BOB and the menu changes every week. If you get a chance to sit at the bar, you'll get to see the chefs preparing the food. Again, maybe it's just me, but I love watching them work. It's like watching art!
Getting There: Calle Murillo 826, La Paz Bolivia
Phone: +591 65613649
Facebook Page: https://www.facebook.com/popularlapazbolivia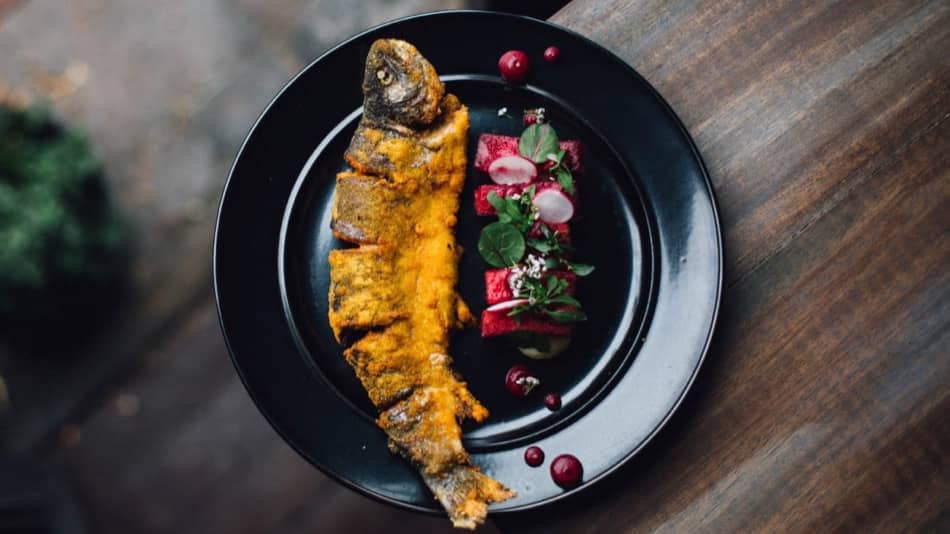 Ahijada Ajiceria
Located in Sopocachi, if you like spices and Bolivian chillies, Ahijada Ajiceria is where all the action is. Made with 100% local, Bolivian ingredients, each dish is unique with a gourmet twist. They have a selection of a few appetizers and around 5 mains to choose from. All the food and drinks are typical of Bolivia and they don't even serve regular soft drinks.
Since it's a small place, make sure you book before you go. I liked the trout and the peanut soup the best so make sure you give it a shot.
Like in Popular, I recommend sitting at the bar to fully experience the process of preparing and presenting the dishes. The food is delicious, and it is the perfect place for lunch. The incredible passion and love that they have for Bolivian food and the attention to detail make it an incredible experience.
Getting There: Belisario Salinas Nro. 572 Sopocachi, La Paz Bolivia
Phone: +591 67053203
Restaurant 1700
Located in a medieval court on the second floor of a small gallery next to the Coca Museum, Restaurant 1700 is decorated in a period style that's almost religious and mystical. The delicious food, excellent presentation and impeccable service will make your experience unforgettable.
The restaurant is called 1700 because it opened in the year 1735! Although its been refurbished a few times (obviously), it retains most of its character and charm. In my experience, old restaurants with great food generally have poor service since they are already institutions in their own right. However, the service in 1700 is exceptionally good.
Besides the decor and the service, the food is excellent too. I recommend the Llama fillet, chicken curry and quinoa burger. If you still have space left, try the llama kebabs and fruit plate.
Getting There: Linares 906 1st Floor, La Paz Bolivia
Phone: +591 77706936
Website: https://restaurant1700.wordpress.com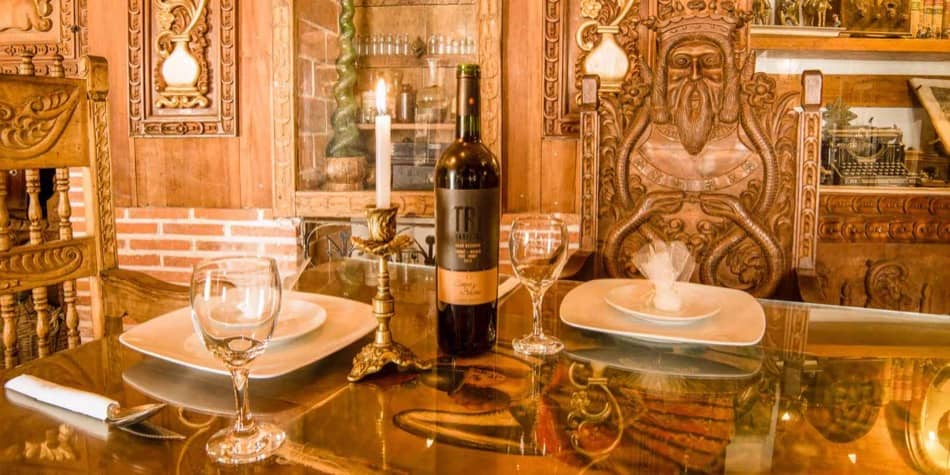 Miski Plato Restaurante
Miski Plato is one of the few restaurants in the tourist area of La Paz that serves Bolivian food. The decor is based on Bolivian folklore and they showcase artwork of local artists. It's right behind the post office near the church on the second floor so it's pretty easy to find.
Although the food is not the best in La Paz, its pretty good as an introduction to Bolivian cuisine. The have new local dishes featured every day. It's a good option if you're walking around and exploring the city.
Getting There: Calle Murillo # 1225 Between Oruro street and Almirante Grau street, La Paz 0000 Bolivia
Phone: +591 2 2314596
Facebook Page: https://www.facebook.com/MiskiPlatoRestaurante/
Luciernagas Restaurant
Although not centrally located, Luciernagas Restaurant is one of the best places to eat traditional Bolivian food in La Paz. I should warn you that the exterior of the place will definitely not encourage you to eat there but as they say, "don't judge a book by its cover". The typical Bolivian food they serve is delicious and the value for money is phenomenal.
Compared to the other popular restaurants in La Paz, Luciernagas doesn't attempt fusion cuisine or try to be too creative. They stick to traditional recipes and they do them really, really well. Add that to the cozy decor and you'll feel like you've been invited into a Bolivian family's home.
I highly recommend the baked pork and their aji de lengua.
Getting There: Avenida Illimani # 1683, La Paz Bolivia
Phone: +591 2 2201005
Facebook Page: https://www.facebook.com/Luciernagas.LaPaz/
Restaurante Pena Huari
Pena Huari is a theater-restaurant. In addition to local Bolivian food, they also have traditional Andean shows each evening. In addition to eating great food and experiencing impeccable service, it is an excellent place to enjoy live Bolivian music and learn about traditional dances.
Along with the food, you have access to an excellent salad bar and lots of local and imported wines. Overall, it's a great experience and I highly recommend a visit.
Getting There: Sagarnaga 339 Belen, La Paz 2 231 6225 Bolivia
Phone: +591 73261811
Facebook Page: https://www.facebook.com/Luciernagas.LaPaz/
El Pueblito Cafe
The El Pueblito Cafe is a one woman show. Just one lady in the cafe is responsible to everything including taking your order, cooking your food, serving it to you and settling the bill. As you can imagine, the service is quite slow. But I still recommend stopping by for a bite.
El Pueblito Cafe is excellent for lunch. The set lunch is just 15 bolivianos. The quinoa dishes and the trout from Lake Titicaca is very good. Excellent option for a quick stop after shopping at Calle de las Brujas.
Getting There: Calle Linares Nro. 880 Galeria El Pueblito, La Paz Bolivia
Phone: +591 73026726
La Casona Restaurante
Part of the La Casona Hotel, the La Casona Restaurante is close to tourist attractions, has delicious food at a great price and good service. For around 50BOB, you can have the Executive Lunch which includes a salad, starter, main and dessert. They also have an excellent.
La Casona, has an exquisite menu and at an affordable price. The dishes are wonderful, and you can enjoy typical Bolivian food with a gourmet touch, in a very cozy and elegant, but traditional atmosphere.
Getting There: Avenida Mariscal Santa Cruz Nº 938, La Paz 3165 Bolivia
Phone: +591 2 2900505
Website: http://www.lacasonahotelboutique.com/restaurante
El Vagon del Sur
El Vagón is an unpretentious but extraordinarily balanced place: delicious food, almost perfect service and an exceedingly warm atmosphere. I recommend this place to all my friends who want to try out authentic Bolivian food in La Paz. El Vagon is not only one of the most traditional, typical food restaurants in La Paz, but probably the most welcoming to tourists.
This is another place where you actually get traditional food. They don't experiment with fusion cuisine and keep everything authentic. I recommend trying the Lomo a la Paila, Trout, Sillpancho and Picante Surtido.
Getting There: Av. Los Sauces No. 248 entre calles 8 y 9 Calacoto, La Paz, Bolivia, La Paz La Paz Bolivia
Phone: +5912971944
Facebook Page: https://www.facebook.com/elvagondelsur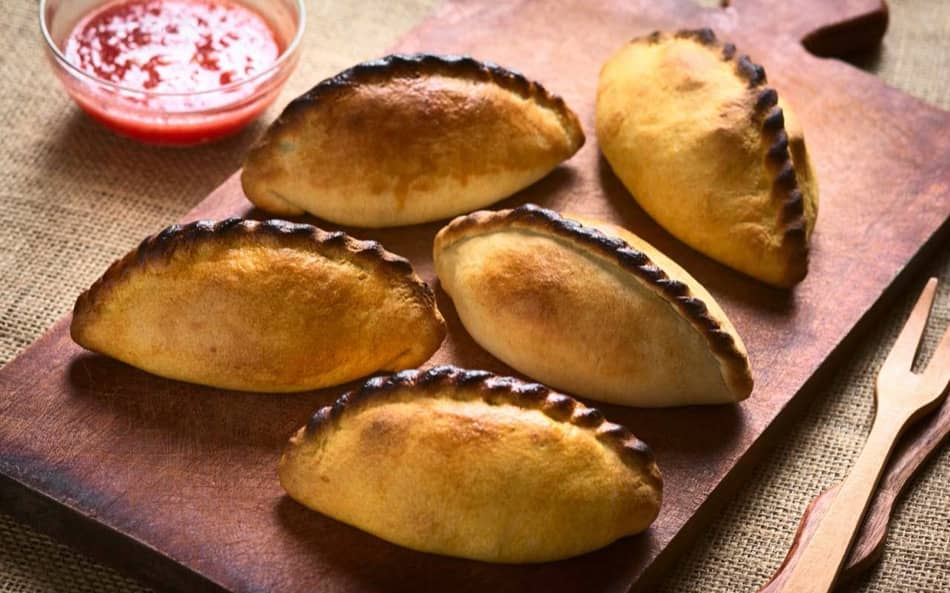 Paceña La Saltena
If you go to La Paz, you can't rally miss the exquisite salteñas. The salteña is a type of empanada that's typical of Bolivia. It is juicy and filled with meat, chicken or other meats, hard boiled eggs, spices, and other ingredients. It's the most popular fast food in Bolivia. Paceña is one of the best places to eat salteñas in La Paz.
It is a mid-morning snack and they're only open in the mornings. Paceña la salteña has several branches in La Paz I recommend the one that is in the south zone neighborhood of San Miguel. I generally love beef but my favorite salteñas are the chicken ones they serve.
Getting There: Loayza 233 Edif. Mcal. de Ayacucho Centro, La Paz Bolivia
Phone: +591 2 2202347
Facebook Page: https://www.facebook.com/Paceña-La-Salteña-Tradición-Boliviana-347393696087926/
The Local Dish
The Local Dish restaurant is located in the center of the city, in the most touristic area, very close to the witches' market. In addition to the excellent location, they have a very cozy atmosphere, affordable prices and great service. Everything is very fresh and well cooked. I recommend the dishes with quinoa. They have a lot of vegetarian options too.
Getting There: Corner Murillo Street Tarija Street No 213, La Paz 14165 Bolivia
Phone: +591 68060703
Facebook Page: https://www.facebook.com/TheLocalDishLaPaz/
La Espinita
La Espinita is a local seafood restaurant in La Paz that specializes in serving fish from Lake Titicaca. So if you're in the mood for fried trout or fried ispi, give La Espinita a shot. They fry their fish after dipping the fish in an amazing home-made batter.
Getting There: Calle Quintín Barrios, Esquina Víctor Sanjinés #7 La Paz, Bolivia
Phone: +591 70697873
Facebook Page: https://www.facebook.com/laespinitafishandfood/
El Horno Camba
El Horno Camba offers typical food that's from the eastern part of Bolivia. The food is nothing special to be honest and the service isn't great either. It's not bad if you've already visited all the other places from this list.
You can get lunch for under 20 BOB.
Getting There: Mendez Arcos 732 Near The Cable Car Station, La Paz Bolivia
Phone: +591 2 2418825
Facebook Page: https://www.facebook.com/ElHornoCambaLP
Ají Seco
Ají Seco doesn't serve Bolivian food in the traditional sense. It's more of a restaurant with a Bolivian take on burgers. And the burgers are AMZAZING! They're different from regular burgers and you can have them stuffed with cheese if you like. Obviously, all burgers come with fries.
My favorite is the Mexican burger that's stuffed with cheese, chillies and topped off with tortilla chips. The portions are huge!
Getting There: Avenida 20 de Octubre, La Paz Bolivia
Phone: +591 2418657
Facebook Page: https://www.facebook.com/restaurante.aji.seco
Sumaq Mikhuy
Sumaq Mikhuy is a restaurant serving local food. They have a menu that changes every week and you can get a complete meal for around 25 BOB. They also deliver!
Getting There: Av. Sanchez Bustamante, esquina calle 11 de Calacoto No 8025. Zona Sur, La Paz Bolivia
Phone: +59170559205
Facebook Page: https://www.facebook.com/tuSumaqMikhuy/
Finally …
I hope you like my list of favorite restaurants and try them out. I keep trying out new places in La Paz so I'll try and update this list whenever I visit new restaurants. Every place on this list is unique in it's own way so you should check out as many of them as you can. Take care and have fun in La Paz!