Cochabamba is one of the largest cities in the country and one of the destinations you shouldn't miss on your trip. It is one of the most modern and advanced cities in the whole nation.
So why go to Cohabamba, Bolivia? Whether you're looking for incredible national parks, food, museums or shopping, Cochabamba has a lot to offer. Cochabamba is most famous for the dinosaur tracks, the La Pampa market and it's proximity to Cerro Tunari.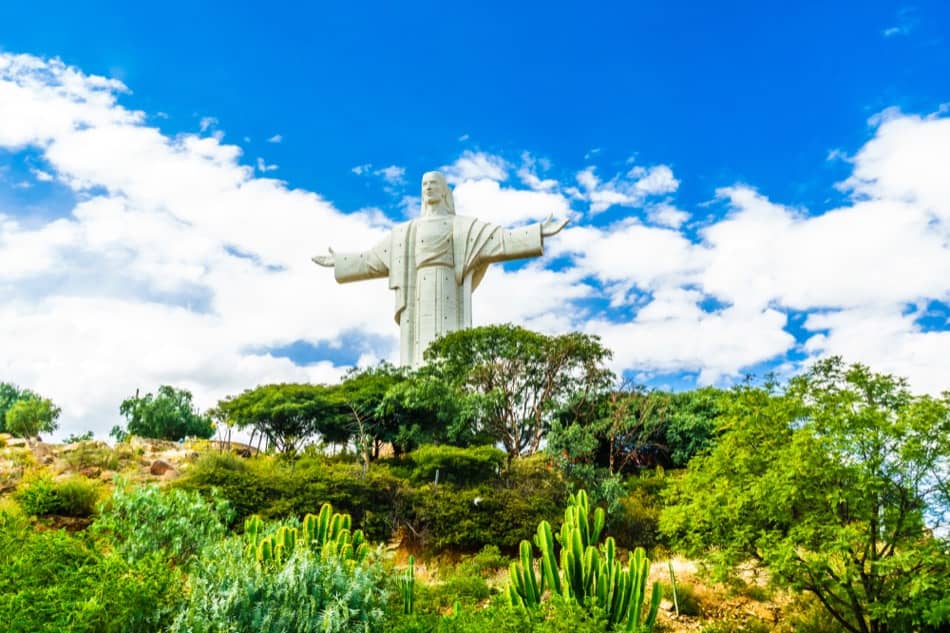 Here's my list of 5 irresistible reasons why you will love Cochabamba – Start planning your trip.
If you haven't booked your hotel yet, here is my post about the best places to stay in Cochabamba.
Incredible National Parks
Villa Tunari in Cochabamba is the perfect destination to enjoy the jungle in Bolivia. In this area of the tropics, you will be able to go deep into the beautiful Bolivian jungle and explore the wonderful fauna and flora that the jungle hides in the department of Cochabamba.
If you haven't already booked your hotel, get the best deals on hotels here.
Machia Park
Thanks to the hundreds of monkeys, Machia Park is undoubtedly the most recommended national park in Cochabamba. It is located at the end of the village of Villa Tunari.
Machia Park works as a Rescue Center which is home to more than 500 animals of over 30 species, including five endangered ones.
Carrasco National Park
Carrasco National Park is a protected area where you can explore and go deep into the jungle. The entrance fee to Carrasco National Park is 100 BOB for foreigners and 35 BOB for locals. Access to the park is not allowed without a guide.
The main places to visit in this natural area are the Caverns of Repechón and the Cajones del Ichilo.
La Hormiga Park
The Parque La Hormiga is located 11kms from Villa Tunari. It takes around 20 minutes to get there by taxi.
A trip to the park lasts around two hours, during which you will see a lot of different species of monkeys, badgers, yacarés, wild rabbits and even boas!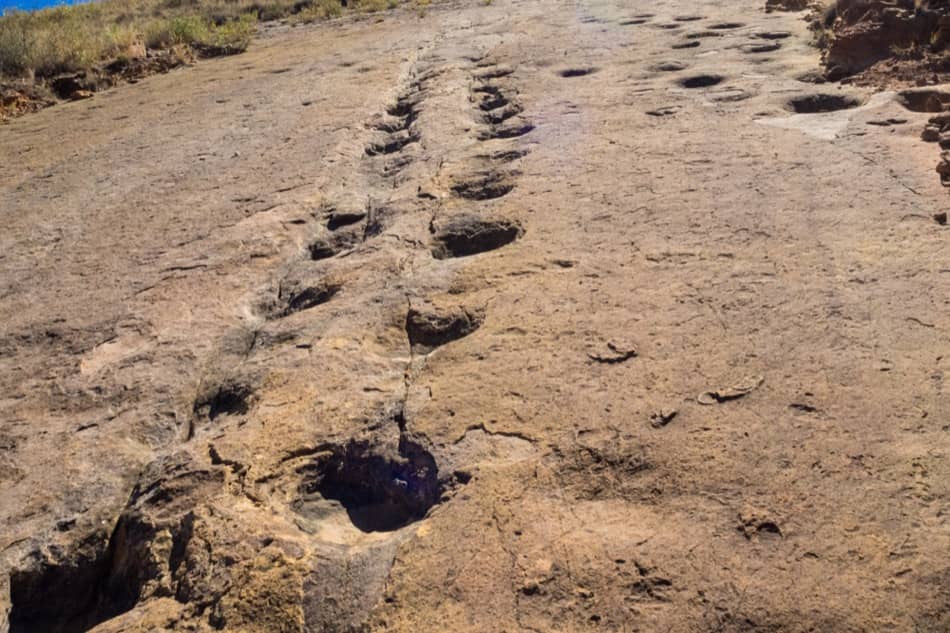 Torotoro National Park
Torotoro National Park is one of my favorite places in Bolivia. It's the only place in the world where you can find dinosaur footprints, cave paintings, a great canyon and a fascinating cave – all in one park – a must for the adventurous!
Torotoro National Park is a protected area and can only be visited with an authorized guide. Access to the park costs 100 BOB and is valid for 4 days.
The Gastronomic Capital of Bolivia
Cochabamba has a great variety of typical dishes, many of which date back to ancient times. Others are relatively new, but have become deeply rooted in the taste of the people of Cochabamba. Without a doubt, Cochabamba is the Gastronomy Capital of Bolivia.
Cochabamba has a varied agricultural, livestock and fruit production in each of it's regions. Amongst hundreds of dishes that must be tasted, the male pique, silpancho, pork crackling, diverse preparations made of fish, pampaku, Creole sausages, pigeon, lambreado of rabbit, chicken chanka, peanut soup, puchero, among others, stand out.
What's most interesting is that Cochabamba has set aside one day a week for different typical dishes. Each day of the week is dedicated to specific traditional dishes. These are the day-to-day dishes:
Monday: Kardan caldito, enrrollado, escabeche and chorizo criollo.
Tuesday: Ranga, stuffed with potato, chicken ch'anka and anticuchos.
Wednesday: Ají de patas, kidneys, locoto relleno and puchero.
Thursday: Mixed spice, fideus uchu, laping and trancapecho.
Friday: Planchitas, k'allu, lechón and pique macho.
Saturday: Lomo borracho, jarwi uchu, lambreado de conejo y habas pejtu.
Sunday: Salteñas, peanut soup, chicharrón and pampaku.
Baskets From The La Pampa Market
The "La Pampa" market is where you will find the traditional art of basket making.
Tacoara, chillca and cañahueca are some of the materials that are used to create hand made artisanal baskets with meticulous details. Baskets of all sizes, baskets with decoration and different shapes, hats and miniatures, are all available and make great souvenirs.
This basket making skill is exclusive to Cochabamba, the material is collected from the banks of the river and the local ladies are the ones who braid it. The baskets are woven in nearby provinces and arrive in the center of Cochabamba to delight tourists.
Fantasic Museums
Cochabamba was witness to several different historical events that took place in its streets and corners. Many museums, centers and institutions are in charge of collecting this history to be transmitted to other generations.
Here are the best museums in Cochabamba:
Natural History Museum "Alcide d'Orbigny"
Instituto de Investigaciones Antropológicas y Museo Arqueológico
Martín Cárdenas Botanical Garden
Casa Museo Martín Cárdenas
Museo de la Medicina Francisco Viedma
Museo Convento Santa Teresa
Casona Santivañez Museum
Casona de Mayorazgo
Day Trips & Excursions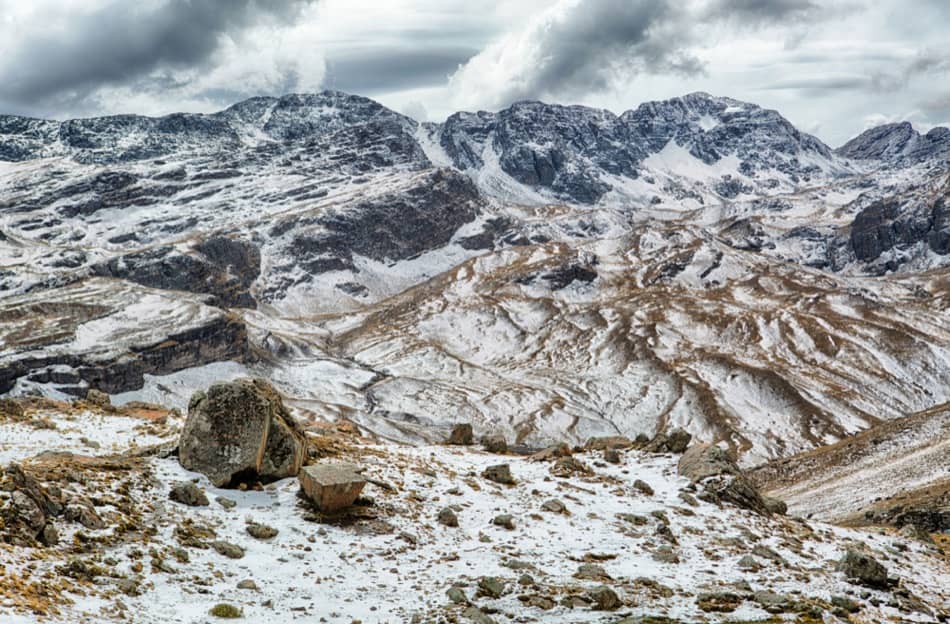 Cochabamba city's central location makes it an ideal location for day-trips and excursions. You can use regular "micros" to travel to colorful markets in nearby villages like Cliza, Punata and Arani. In my opinion, the Arani market on Thursday is the best market to visit if you're short on time.
Some other exciting excursions you can do are:
Cerro Tunari
For any nature lover or hiker, the Tunari Peak is a highly recommended ascent, either with a mountain guide or with a group of friends who have some knowledge of mountaineering. Here is my post about the best Tunari Peak tours.
It is a very easy to climb the Tunai peak. It is good to take warm clothes since at sunset, the temperatures drop very rapidly. Be very careful with altitude sickness.
Quillacollo
Quillacollo is a small town located very close to Cochabamba. It takes around 40 minutes to get to, and the center is very active with lots of markets. This small town is very famous for it's spicy food and more importantly, the Fiesta de la Virgen de Urkupiña.
It is a beautiful festival, full of faith and devotion to the Virgin of Urkupiña, firstly on August 14th it begins with a folkloric entrance, the 15th is the day of the festival, on the 16th at dawn everyone goes on pilgrimage from Cochabamba to the Calvary, south of Quillacollo.
The custom is to climb the hill and take out a piece of stone, the stone is transformed into wealth for the believer, with the request and devotion to the Virgin of Urkupiña that grants such goods.
An altar for the virgin is set up with food and drinks such as garapiña, the food is given in a communal way, where there are potatoes, cheese, the ll'ajua infaltable, corn, and the tomato and onion salad.
Sipe Sipe
The archaeological site of Inca Rakay, the Lapiani lagoon, the colonial temple of the Uchucho community, the valley of the rocks and other spaces are part of the main attractions offered in Sipe Sipe.
Inca Rakay, the main tourist attraction of Sipe Sipe, is located just over 11 kilometers from the urban area and consists of a set of archaeological ruins built by the Incas. According to the results of research by archaeologists, Inca Rakay was not a fortress, but an administrative headquarters, from which the economic movement of the place was controlled.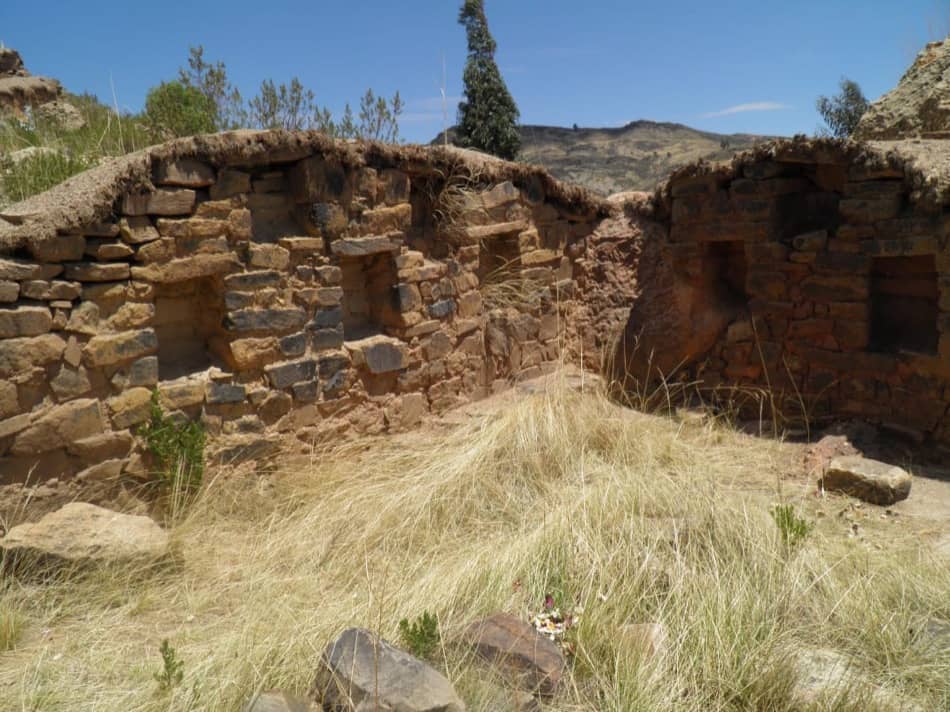 Incallajta
One of the main attractions of this region is "La ciudad del Inca" or Incallajta in Quechua. The Incas, in their expansionist phase, built this fortresses to protect themselves from the indigenous people who attacked them as they advanced in the conquest of territory. Chroniclers and historians agree that the fortress was erected in the mid-fifteenth century as
Because of its special characteristics, Incallajta is one of the most outstanding examples of a fortified citadel that was built to hold back the advance of the fierce Chiriguano and 'Yuracaré' warriors who besieged the mountain populations in search of loot: metal objects, ceramics, textiles, etc.
Because of its special characteristics, Incallajta is one of the most outstanding examples of a fortified citadel that was built to hold back the advance of the fierce Chiriguano and 'Yuracaré' warriors who besieged the mountain populations in search of loot: metal objects, ceramics, textiles, etc.
The easiest way to visit Incallajta is with the help of a Cochabamba based tour company. It should cost approximately $70.
Totora
Totora is the capital of the province of Carrasco. Its characteristic winding streets and its colonial and republican architecture make it an important colonial city.
Totora was the territory of large and medium landowners, proud of their Spanish lineage. They played an important political and administrative role. The wealth of its inhabitants was mainly due to the production of coca leaves, in Yungas de Vandiola, which made possible the construction of stately homes with artistic details, acquisition of luxury furniture and musical instruments brought from Europe.
It's best to visit Totora on a day trip from Cochabamba. "Micros" leave from Avenida 6 de Agosto and cost less than $2. The journey takes approximately 3 hours and can also be done by shared taxi which only costs a couple of dollars more.
How To Get To Cochabamba
By Air
Cochabamba has the Jorge Wilstermann International Airport, where flights depart and arrive from/to Spain (Madrid), Argentina (Buenos Aires) and Brazil (Sao Paulo), with a stopover in the city of Santa Cruz. The main airline that offers international flights and operates in Cochabamba is BOA Boliviana de Aviación.
You can also reach Cochabamba by air from the cities of La Paz, Santa Cruz, Tarija, Sucre, Trinidad, Riberalta, Guayaramerín and Cobija.
By Road
Since Cochabamba is located in the center of Bolivia, it is well connected to other major cities in Bolivia.
Cochabamba has a bus terminal on Ayacucho Avenue where buses arrive and depart to other cities in the country.
| | | |
| --- | --- | --- |
| FROM | TRAVEL TIME | DISTANCE |
| La Paz | 8 Hours | 385 km |
| Santa Cruz | 12 hours | 475 km |
| Sucre | 10 hours | 365 km |
| Potosi | 15 hours | 525 km |
| Oruro | 5 hours | 210 km |
The Bus Terminal also has international departures to Chile, Peru and Argentina.