If you're planning your trip to La Paz, you're probably wondering whether La Paz is a safe place to visit.
So is La Paz safe? Both tourists and residents agree that La Paz is a safe city. Even at night, La Paz is one of the most peaceful, safest and most hospitable cities in Latin America.
However, as with all cities, there is always the chance of petty crimes like pickpocketing and getting scammed by taxis. I'll share some common sense tips below to help you get around safely and enjoy your time in La Paz.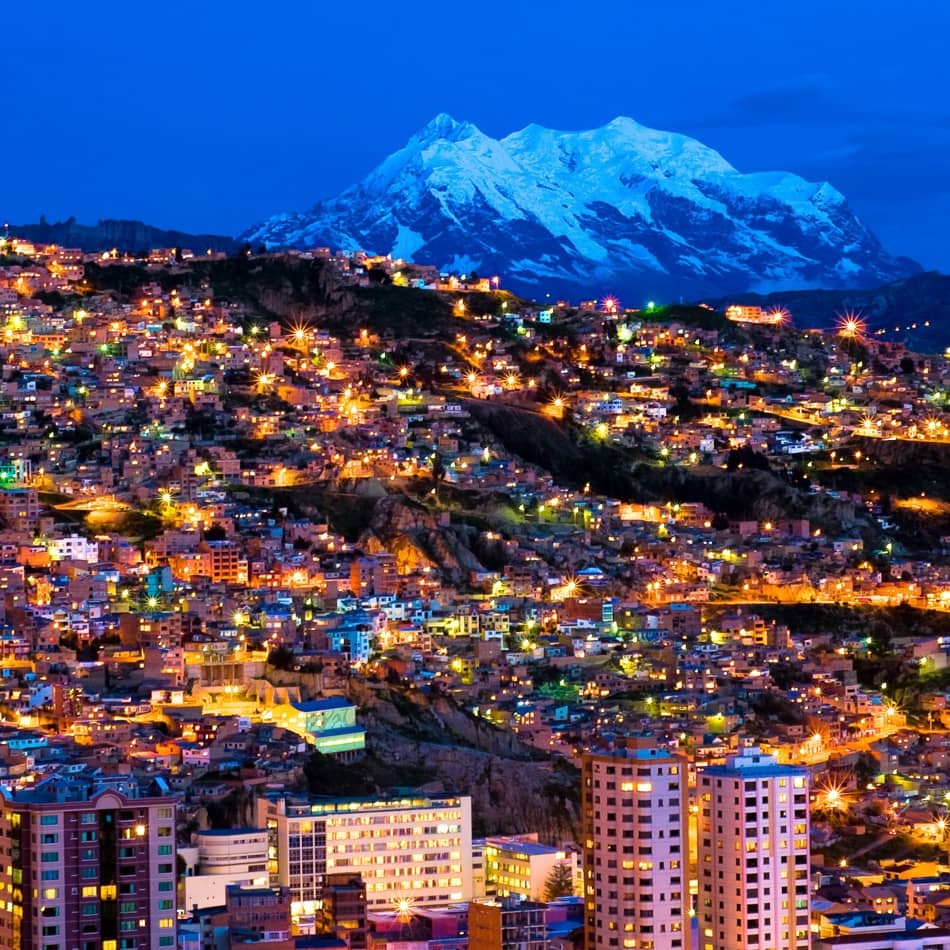 Which areas to avoid in La Paz
After dark, it's best to avoid the El Alto area. The Chapare region, Altiplano and North Yungas (bad and dangerous roads due to the way of driving) are also avoidable.
If you haven't booked your hotel yet, you can get the best deals on hotels here.
What kind of crimes to expect in La Paz
Although La Paz is a safe city, there are some precautions you can take to make your stay even more enjoyable.
It is recommended to ask the hotel where you are staying to arrange for you to be picked up from the airport or bus terminal.
Criminals sometimes pretend to be police, anti-drug agents, homeless people or tourists in order to take advantage of their victims and steal their documents and belongings.
Like most other cities, taxi drivers in La Paz will try to overcharge you or otherwise scam you. It is recommended to always use reliable vehicles from known companies (radio taxis). It's best to ask your hotel for a reliable taxi that avoids or at least minimizes these risks.
If you're planning to do day-trips from La Paz to nearby attractions, it is advisable to get information on the state of the roads, on possible roadblocks or on access to airports.
There have been reports of drinks being "spiked" in nightclubs. It's just good common sense to always make sure that you buy your own drinks and don't accept drinks from strangers.
Not all the travel agencies and tour operators in La Paz have the proper accreditation . Before booking a trip, especially when it comes to adventure tourism like a trip to the Death Road or visits to medium risk areas, it is recommended to check that the agency is officially registered and that it offers adequate insurance and security.
As always, don't leave your bag or belongings unattended. Always keep your passport, air ticket and other valuable items in a safe place.
If you're planning to watch the Lucha Libre, it's generally held in the evenings in the El Alto area. It's best to have your trip organized by a trusted tour agency.
Theft
Petty theft is pretty common in La Paz. However, most of the time, this is because of carelessness. As long as you don't show outward signs of wealth, you should be safe.
Be careful flashing around expensive jewelry, watches, phones etc. If you don't want to lose something, it's best not to carry it with you.
Crowded areas like markets, bus stops, tourist attractions, the city center etc are where most of the theft occurs. These areas are favored by pick pockets and thieves.
Always carry your important documents like passports, visas, tickets etc concealed under your clothes in a money belt or similar. Most decent hotels have safes on the premises which you can use to store your important documents. Officially, you're supposed to carry your passport with you at all times. However, since it's Bolivia, you can get away with carrying a photocopy of your passport.
If you're staying in a hostel, or even a hotel for that matter, don't leave your valuables unattended in the room. It's easy to lose things like cameras, iPads, smartphones etc.
If you like carrying a small backpack with you, make sure to wear your backpack in front when you're walking around. This way, you'll avoid losing your stuff by slashing.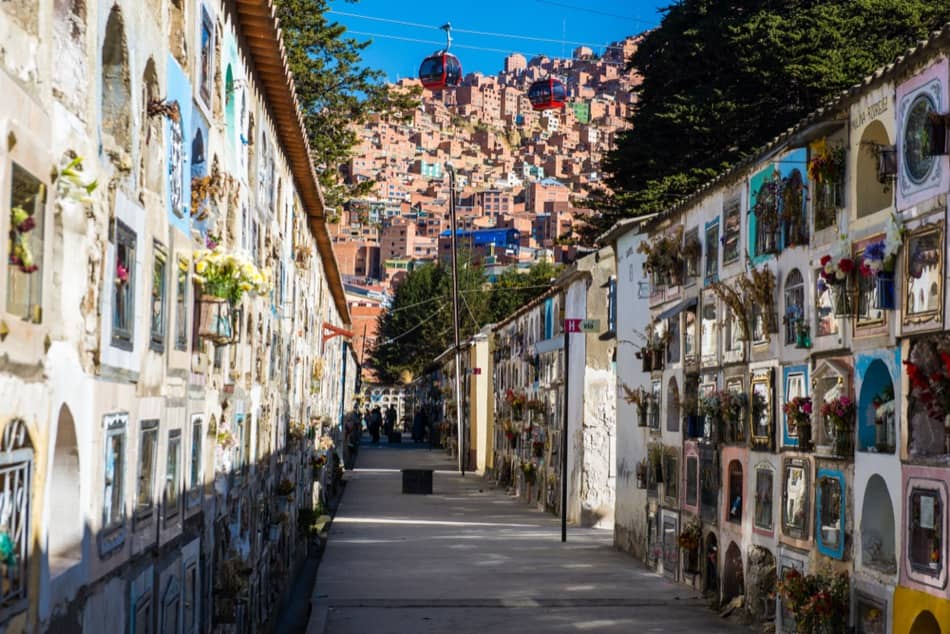 Safety while traveling by Bus
Like most other cities, bus stations are also infamous for petty theft. Try to book your bus trip so that you don't end up in La Paz late at night. Always keep an eye on you bags and budget permitting, try to take a taxi from the bus station to your hotel or hostel.
Unless you travel very light, you'll have to keep your luggage in the storage compartment of the bus. Most bus companies give you a stub as a receipt for your bag. In general, you need to produce the receipt to claim the bag so it's pretty safe. However, keep an eye out during stops along the way to make sure that someone doesn't steal your bags.
Safety while traveling by Taxi
Again, like most touristy cities, getting scammed by taxi drivers is common in La Paz. That said, traveling by taxi is generally safer than walking. Nowadays, using Uber is the best option for getting around La Paz. I recommend using Uber in La Paz.
If you decide to travel by regular taxi, use common sense and lock the doors, don't sit in the front seat and be careful with your bags or luggage. I've heard of a few instances where the taxi drivers have driven off with the luggage.
Ask your hotel to call you a phone taxi if they can or use an Uber so you don't have to worry about safety.
Here's my post about the best things to do in La Paz.
Road accidents
One of the riskiest things in Bolivia is to travel by road, especially at night. On the one hand the roads are not good, in many sections they are even simply gravel roads and go through mountains next to cliffs without any protection.
On top of that, some drivers drink and are also often reckless. The buses are often old-fashioned with few safety measures (in most cases they do not have seat belts or emergency windows). For all these reasons, accidents are quite frequent and there are occasional fatalities.
Safety during the rainy season
Between November and March is the rainy season in Bolivia and some places can become dangerous because of this. In mountain areas there can be landslides, mudslides, etc. Therefore, many times traveling by road in the Yungas area or where there are no paved roads can be dangerous.
The best thing to do before traveling around the country is to check the forecasts and inform yourself of possible road blocks.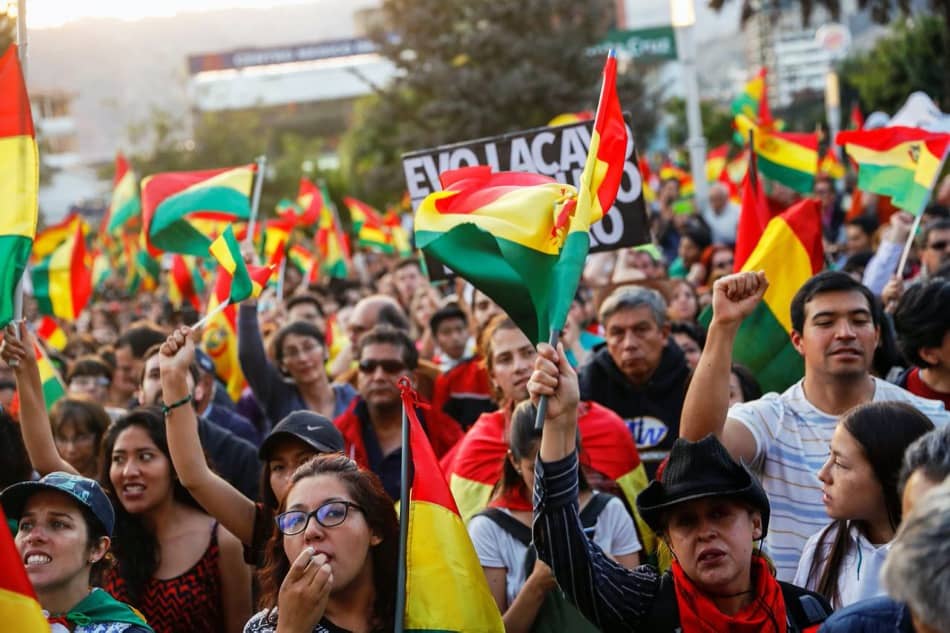 Social Protests
In Bolivia, social protest is a deep-rooted tradition and there are often demonstrations. Although they are usually peaceful, they can take on a violent tone: uneasy protesters throw stones and the police use force and tear gas to disperse them.
Read more about safe travel in Bolivia.
Blockades and strikes by transport workers often lead to road closures and long delays. If there is an ongoing conflict, buses between certain towns stop running. It is important to keep an eye on the news and find out if there are any trouble spots that could disrupt travel plans. During a transport strike, the use of a taxi should be avoided, as it can result in the demonstrators throwing stones at the taxis.
Bribes
Bites are illegal in Bolivia, but they are common. People who are stopped for minor or more serious traffic violations are sometimes asked to "pay the fine on the spot. Beware of fake police (real police officers always wear uniforms and never force anyone to show their passport, nor do they search you in public or insist that you get into a taxi with them).
The Police in La Paz
In general, the police in La Paz don't bother tourists. You'll mostly encounter them at the airport and while crossing borders. If you do get questioned by the police, just be polite and respectful.
Someone in plainclothes identifying themselves as the police is most probably a thief or a scammer. Never get in to a car with anyone claiming to be a policeman. Unless there's a uniformed officer, refuse to show any documents or valuables to them.
Drug Use
Possession or trafficking of drugs is a huge offense in Bolivia. It mostly leads to a lengthy jail sentence. Stay away from drugs and anyone offering you drugs. The locals can get away with it but as a foreigner, you'll have a really hard time.
Emergency numbers
The general number for emergencies in Bolivia is 911. In case you need assistance from the police in La Paz, you can dial 120. To call an ambulance, dial 165 and to get in touch with the firefighter's, the number is 119.
Remember to also take note of the addresses and telephone numbers of your country's embassy and consulates in Bolivia in case you need to contact them or go there.