The Laguna Colorada was my favorite place during my trip to Bolivia. I couldn't believe something like this existed. 60km2 in size and located within the National Reserve of Andean Fauna Eduardo Abaroa, it takes its name from the tonality of the waters that are reddish thanks to the pigments released by the algae.
So can you swim in Laguna Colorada? Although it is possible to swim in the Laguna Colorada, it's quite muddy so it's difficult to swim. You will probably end up getting knee-deep in mud before you have to make your way back.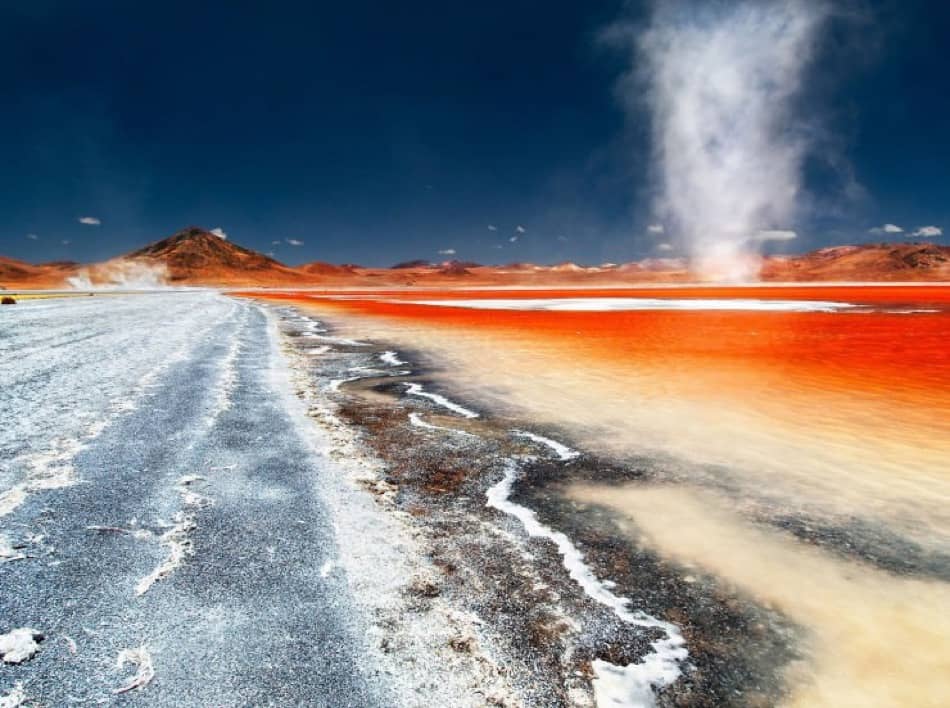 Why is the Laguna Colorada red? The Laguna Colorada is intense red in color because of the minerals that rest in it along with the pigment of the algae that make it up.
Why go to Laguna Colorada?
There are many reasons to go to the Laguna Colorada, including the fact that it is a 54-square-kilometer lagoon, which is the perfect area for exploring birds and observing them. In fact, it is a stopping point for many migratory birds such as the Andean flamingos. There are many areas that you can explore. plus there are excellent hiking trails.
Many flamingos dwell in the red lagoon and it is possible to see three types of them: the Chilean, the Andean and the James.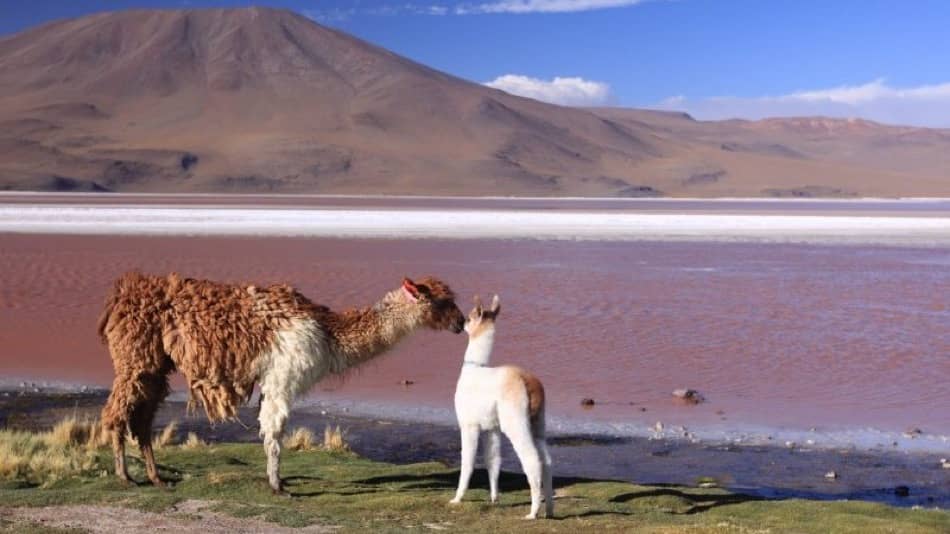 You can also see many llamas and alpacas eating algae at the edge of the lagoon and you can get close without any restriction although I suggest – or rather, I ask – that you do not get so close to the little animals, most of them get scared and fly away or run away preventing them from eating peacefully.
You'll spend a minimum of 2-3 hours to go see everything around the lagoon.
Best Time To Go To Laguna Colorada
The best time to travel to the Laguna Colorada is in autumn, from March to end of June. You can even take advantage of the first two weeks of July.
Here are some interesting posts about visiting Salar de Uyuni:
Salar de Uyuni Facts
The Ultimate Guide To Salar de Uyuni
Things To Do in Uyuni Town
How Long to Spend in Uyuni
When Is Salar De Uyuni Covered With Water?
How Big is the Laguna Colorada
Maximum dimensions of 10.7 km.
Width with an area of 54 km²
Average depth of 35 cm.
It is considered a high Andean-saline type lagoon.
It contains borax islands in the northeast and southeast sectors.
It has a coastal perimeter of 35 kilometers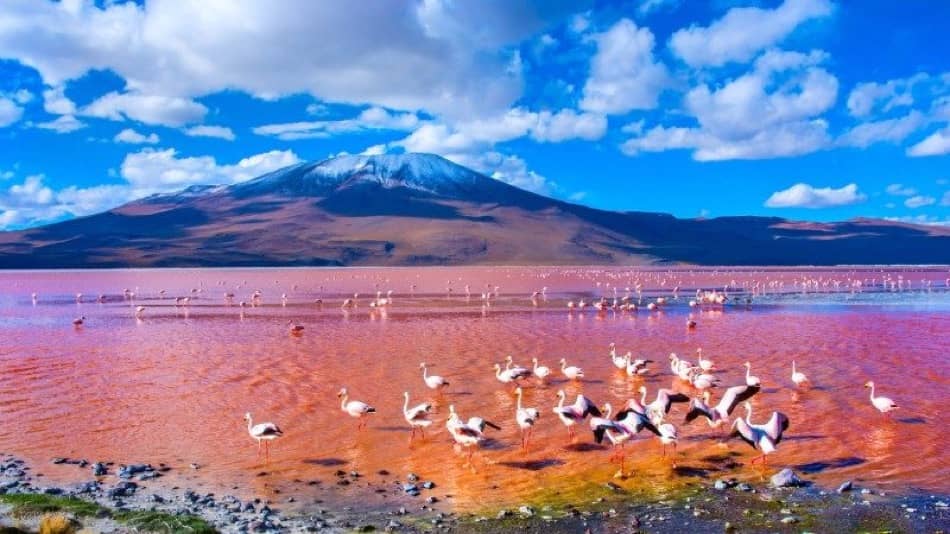 Tips & Tricks
Be sure to eat and be well fed; you can take snacks such as energy bars, nuts, chocolates.
Always carry extra cash for any unexpected events.
Drinking Mate de Coca or chewing Coca leaves will help you reduce and prevent altitude sickness.
Be sure to apply sun block at least every 2 hours and wear sunglasses and a hat.
There is always a chance of rain so be sure to bring rain gear.
Bring warm, waterproof jackets and light clothing for the sun.