In Bolivia it is not necessary to walk a long way or waste time looking for food. If you don't find your lunch, your lunch finds you, ready, on every corner.
The best street food in La Paz, Bolivia is:
Choripán
Caldo cardán
Salteña
Charquekan
Corn with cheese
Anticucho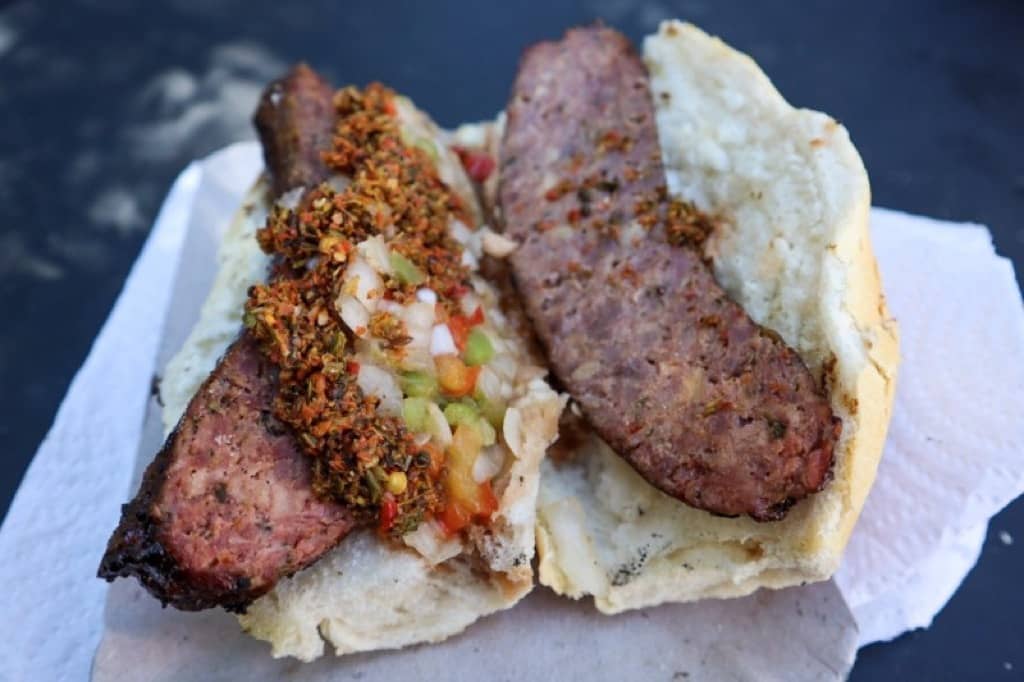 Nearly 90% of Paceños eat out, making street food a serious contender in the city. Therefore, to know the culture of Bolivia you should also discover how and what is eaten there.
If you haven't booked your hotel yet, you can get the best deals on hotels here.
Best Street Food in La Paz, Bolivia
Choripán
It fits everything in this sandwich. This sandwich is famous in many Latin American countries, but in Bolivia the proper version is prepared with two slices of bread inside which are placed well seasoned chorizos and a cabbage, carrot and tomato salad. Mayonnaise, ketchup and mustard are added. Make sure you have several napkins handy: you will need them!
Caldo cardán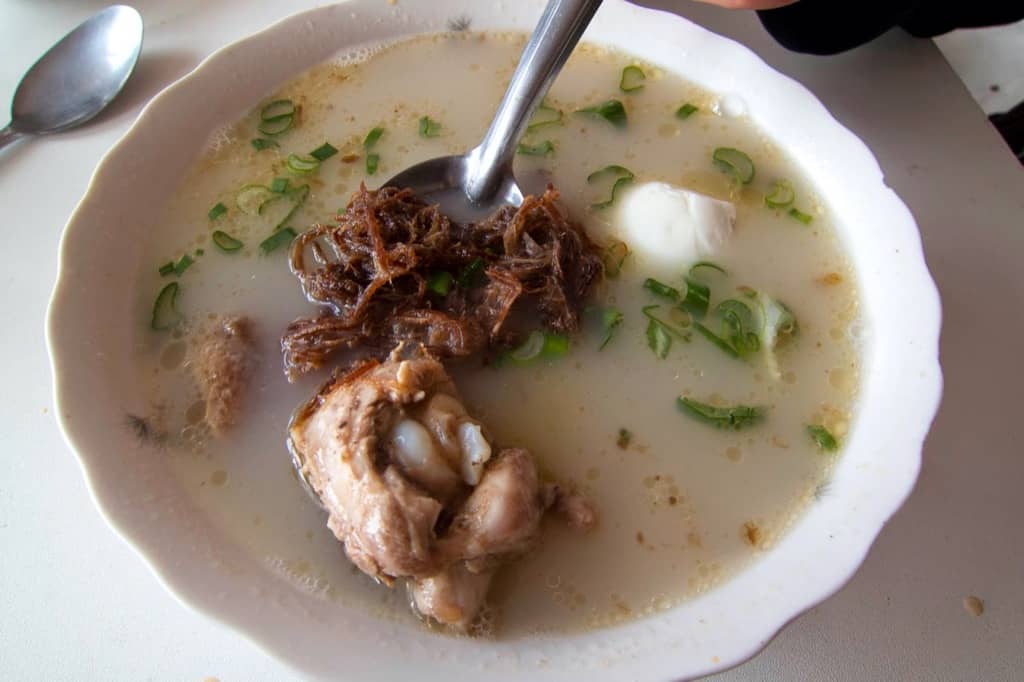 Out with the dream! Out with the cold! The day wakes up with the spicy soups made with bovine criadillas. Try it with confidence: the dish has real nutritional properties, is energetic and contains a good dose of protein.
Salteña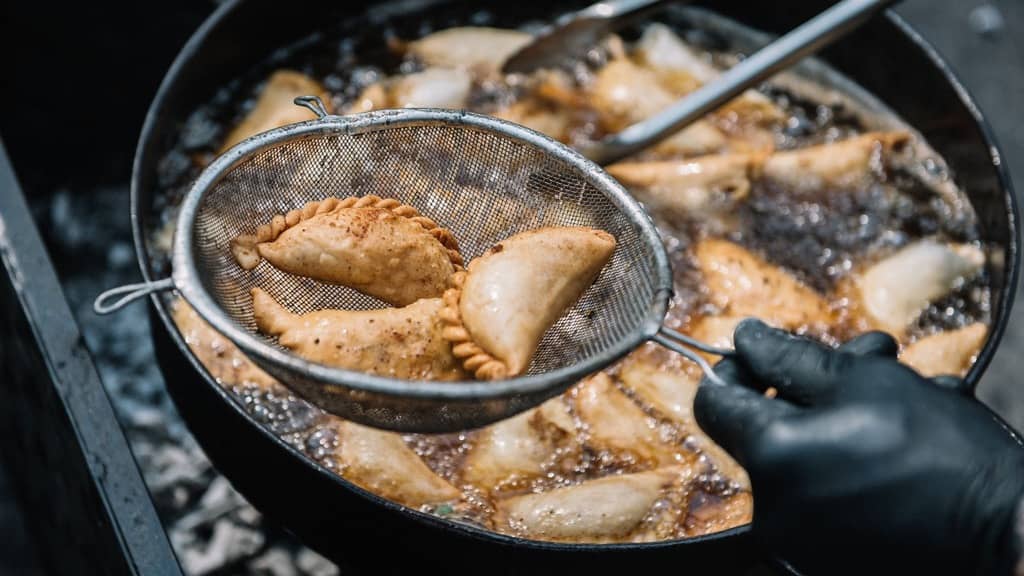 "It's the main cause of stains on clothes here in La Paz". Salteñas allow various fillings, chicken or meat and are very succulent. You should bite the tip of the dough, which is slightly sweet, and drink the broth inside before you sink your teeth in.
They start to be sold around noon.
Another version of the Bolivian empanada is the so-called tucumanas, which are made with fried dough.
Charquekan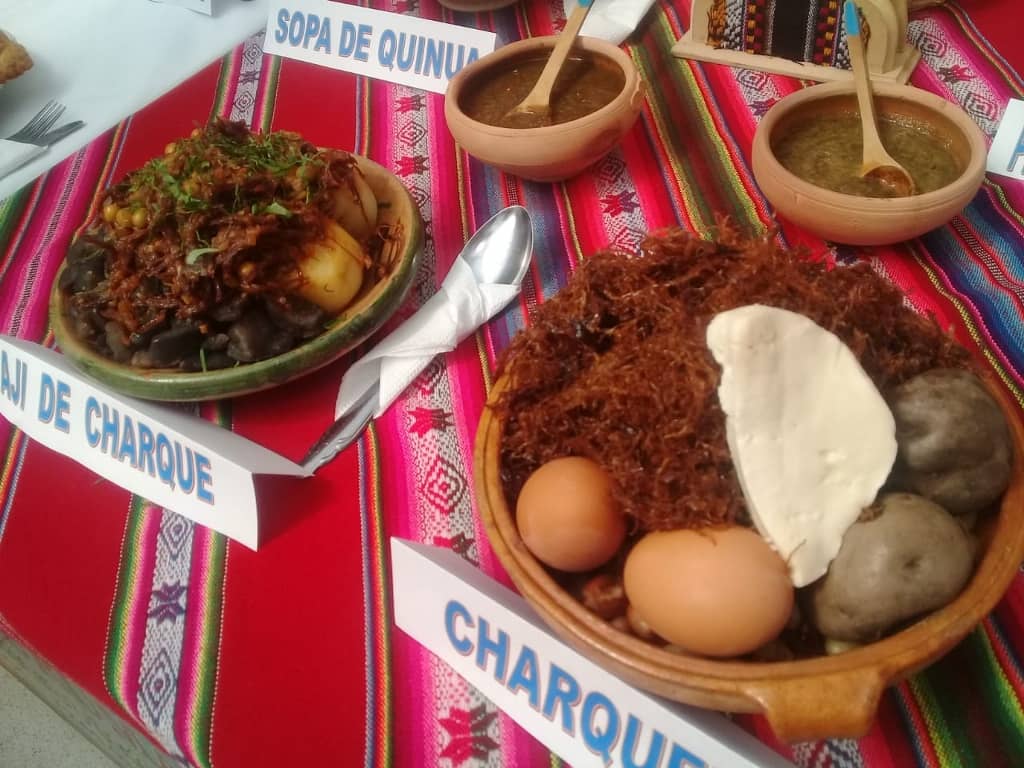 One of the options for lunch is based on dried, shredded and salted meat, both beef and llama. It is normally served with a thick slice of cheese, mote (cooked corn grains), potatoes and a hard boiled egg with shell.
Corn with cheese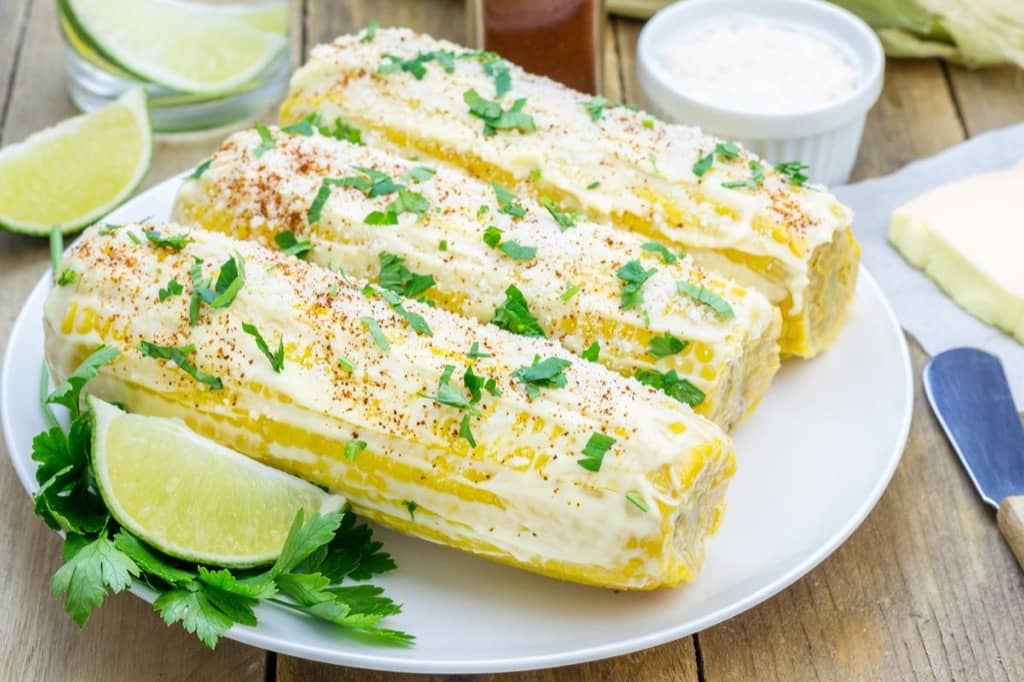 The color may look a little pale, but the taste will surprise you: a plastic bag receives the steaming corn and a slice of cheese from a hot plate. One bite here, one bite there, and the fleshy teeth of the corn mixes with the salt of the cheese as you chew.
Anticucho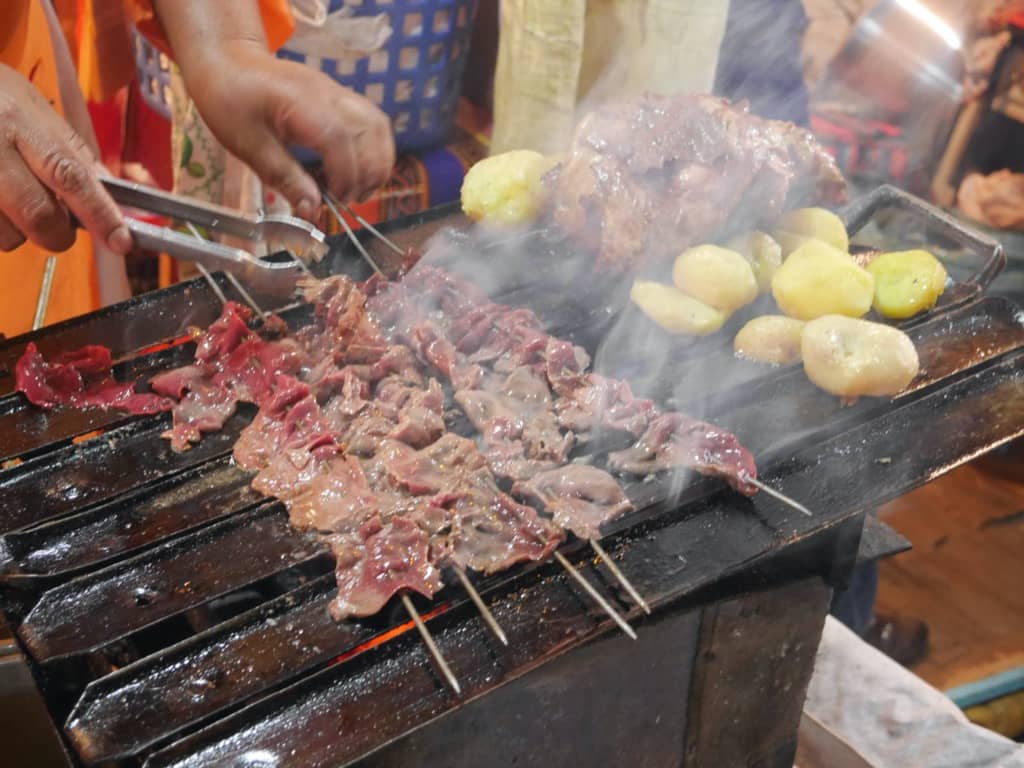 Late at night, grills pop up in every corner, warming up the soft beef anti-rubber. With a spark, the cooks wet the skewers of the grill with the dressing based on oil and salt. This way, they light the fire, illuminating even more the night of La Paz.
It seems that there is no break for the Bolivian appetite: there are restaurants, markets, fairs, stands and carts that not only serve delicacies at all times, but also change their menu according to the time of day.
One more reason to let yourself be carried away by the flavors of La Paz.
Here are some interesting articles about Bolivian food:
Bolivian Food – The Most Popular Dishes You HAVE To Try
Is Bolivian Food Healthy?