The small town of Uyuni has become a favorite destination for travelers from all over the world since the city acts as a gateway for visitors to the Salar de Uyuni and the Eduardo Avaroa Reserve located nearby.
There are 3 ways to travel from La Paz to Uyuni. You can travel from La Paz to Uyuni by bus, plane, or train. The bus from La Paz to Uyuni is an overnight journey that takes around 10 hours, flights are around 45 minutes long and the train takes around 12 hours.
You can also organize tour of the Salar de Uyuni from La Paz, which eliminates any need to organize transportation. Read on to find out which is the best way to travel based on convenience and your budget.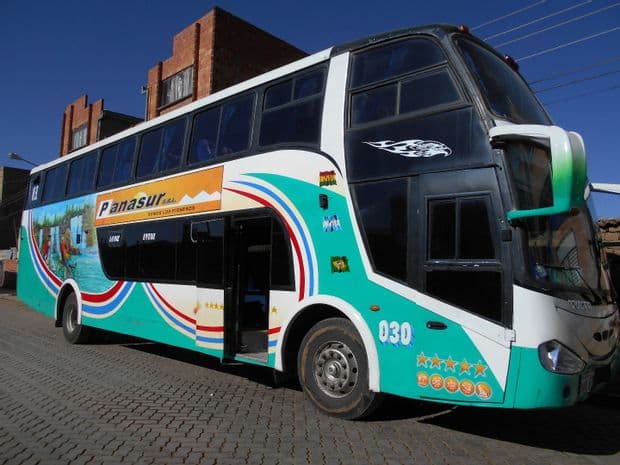 Travel from La Paz to Uyuni by bus
Buses to Uyuni leave every night from La Paz. There are buses from 7:00 pm to 9:00 pm. This means that night trips are the only option when it comes to bus travel. There are two routes, and travel times are between 9 and 12 hours.
The long trip can be a little heavy on the body, but the low cost makes it the most popular choice, regardless of the slight discomfort caused. After all, not only does it save a lot of money on the actual cost of travel, it also saves money by not needing a hostel to spend the night.
Some buses, such as Trans Omar, Todo Turismo and Panasur, offer a longer route via Potosi, as it allows them to travel on fully paved tracks along the route. However, in the total 12 hour trip, it takes longer and therefore they are not really more comfortable than the shorter route.
The shortest route of 9 hours passes through a modern road to the city of Oruro, three hours from La Paz and then continues along a paved road as well, but it lacks maintenance, so it can cause a bumpy ride at some points along the route.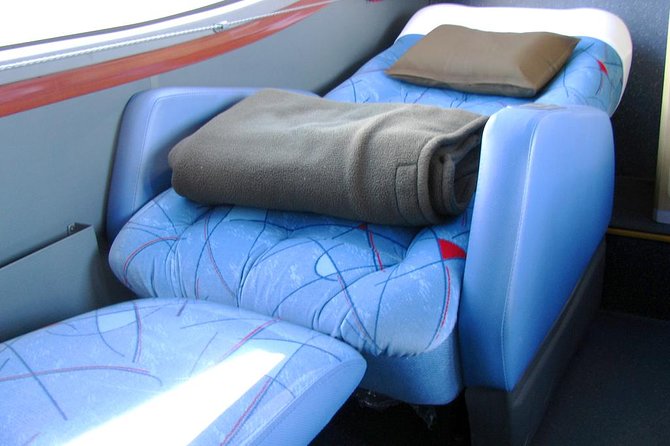 Most bus companies offer a meal or snack on board, and show movies to make the time go by faster. Be wary of ads offering Wi-Fi access – you might get a very slow half-hour access at the start of the trip, at best. No company offers Wi-Fi access along the entire route, so if you're someone who can't sleep on a bus, load up your e-book reader or watch movies on board,
Each of the above mentioned bus companies are recommended because of their good safety record and modern equipment. They are considered reliable in terms of schedules, but are vulnerable to frequent strikes on Bolivia's roads. So if possible, check in advance if there are any strikes planned for your travel date.
In case the roads are blocked by strikes or weather problems, your trip will be modified for another day, or cancelled and reimbursed, so you will not lose the money, but you might face unexpected itineraries.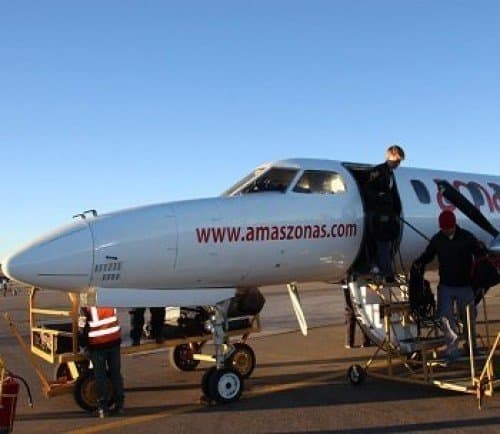 Travel from La Paz to Uyuni by plane
Flights depart from La Paz Airport in El Alto to the small but new Uyuni airport every day.
Amaszonas is the only airline that currently covers the route, and because it is a monopoly, it is one of the most expensive domestic flights offered in Bolivia. Depending on the season and the advance purchase of the tickets, you can pay around US$ 165 dollars for a one way flight (unfortunately, the official policy establishes a rate for residents and a higher rate for foreigners, so you might find lower published rates, which you are not allowed to access, read the terms carefully to avoid being surprised by an additional charge at the airport).
Flights are comfortable and take only 45 minutes. If your time in Bolivia is limited, you may want to consider indulging in this option.
Travel from La Paz to Uyuni by train
La Paz doesn't have a train station. The only way to travel by train from La Paz is to first travel to the city of Oruro. If you wish to take this option, you can take a 3 hour bus ride to Oruro and take a train from there.
The train is considered safer in terms of accidents and is also more comfortable than buses, but it actually takes longer to get there. Also, there are no daily departures like buses and flights. However, seats are almost always available.
If you are a train fanatic, you can check the Western Railroad website for information on schedules and prices. Tickets can be purchased in La Paz or at the Oruro station – I recommend that you buy in La Paz before making the trip to Oruro, just in case.